Career Advancement / Guidance / Placement Cell


The career Guidance and Placement cell has been set up in the college for the benefit of the students. Primary objective of the cell is to provide the much needed life skills to students and help them to find job placements. The Cell's activities are initiated by the teaching faculty of different departments. To keep pace with the present stiff competition, the placement cell has undertaken several measures like organizing seminars, mock interviews, soft skills, communicative skills, personality development, and corporate culture and leadership skills to the students. Our college attracts some of the best names in the industry who know the quality of human resource that we create. The college has integrated the Career Guidance with the Placement cell. The Cell offers guidance to students regarding different path ways in higher education and other career opportunities apart from placement support. Following are regular features of the Cell:


Knowledge building sessions.
Training in basic communication skills.
Guidance for competitive exams.
Training programmes.
Seminar on career awareness.
Motivational lectures.
Motivation for self employment.
Information about emerging career opportunities.
Special career opportunities for poor students.
Job fair.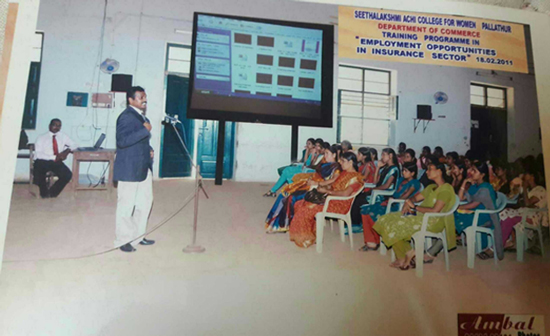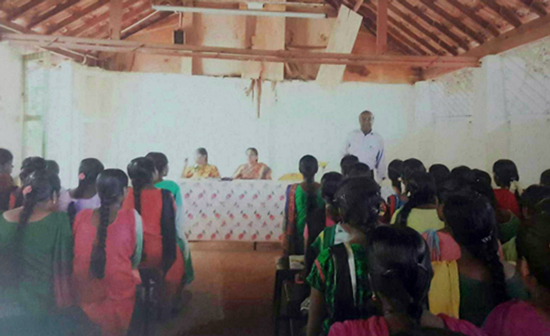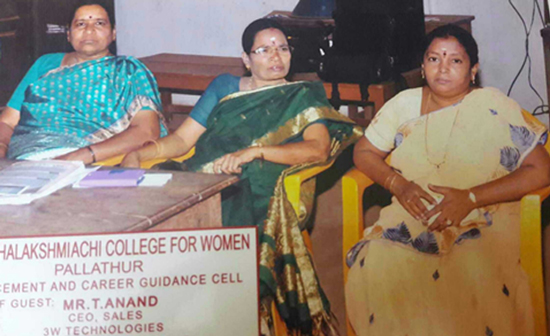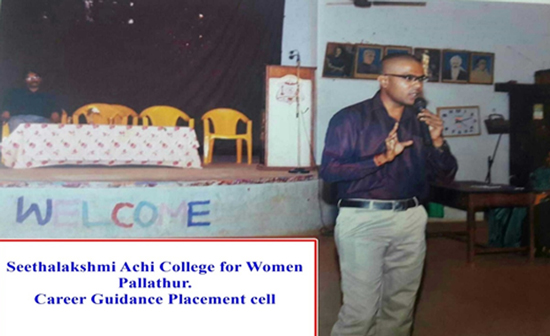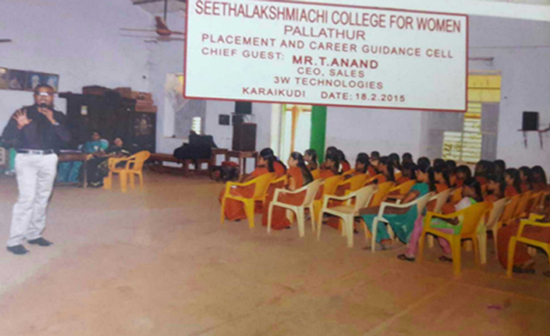 Career Guidance and Placement Cell at Seethalakshmi Achi College for Women is an effective institutional arrangement primarily aimed to train and place our U.G. final year students in the best known corporate entities all over Tamilnadu. The academic year 2011-2012 has been another eventful and landmark year for the Career Guidance and Placement Cell of SA College. Campus Direct Recruitment for this academic year started in the month of February. Two companies visited our campus for direct recruitment. We are waiting for other offer letters to come. TRAINING AND PLACEMENT BY DEPARTMENTS with Principal's total cooperation and the coordination of Career Guidance and Placement Cell, for the FIRST TIME in the history of SA College. In all, visited our college and after a two day-long process, students have been selected after final rounds of interviews and undergone training later. In insurance sector company have received from us the database of the passed out students. Due to this our students of the previous year were approached by various companies and got placed in insurance sector. Apart from all the above ventures we have been regularly displaying the information and personally help students get part time jobs in order help them meet their educational needs. It is heart-warming to record here that all the departments have realized the need to train and place students at their departments level also along with the Career Guidance