Anti-Ragging Cell


The College has an Anti Ragging Committee for dealing with the instances of Ragging. The committee takes measures to separately remind students of the consequences of ragging and ensures that parents and new students are aware of their rights. Anti – Ragging Cell is constituted in this college to prevent ragging and to take anti- ragging measures as per the guidelines issued by the Supreme Court of India and UGC.

Ragging means doing of any act by disorderly conduct, to a student of an Educational Institution which causes or is likely to cause physical or psychological harm or raising apprehension or embarrassment to that students. It also includes the acts like teasing, abusing or paying practical jokes on or causing hurt.

Ragging within or outside any educational Institution is Prohibited.



02.07.2014. Anti Ragging Committee Coordinator Mrs. V. Kasthuri addresses the first year Students. Followed by it there was an open discussion and students shared their views. The students were advised to bring to the notice of the college administration in the event of any ragging related incidents.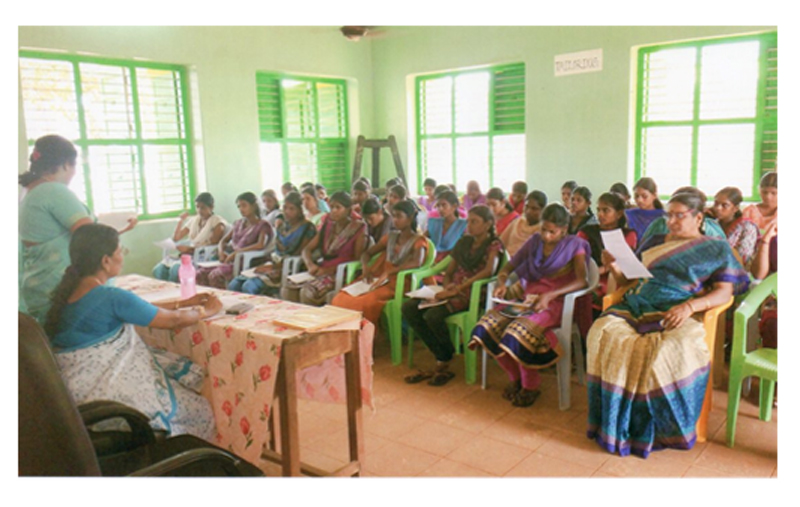 29.06.2015, Anti Ragging Committee meeting held for the representatives of second and final year students. The Principal of the College Dr. Ramuthai highlighted the government's initiative to curb the ragging menace in educational Institutions. She added that in the event of ragging occurrences based on their severity law and order officers will also participate in the enquiry process. She advised the students not to involve in such activities and give due attention for their studies